99% OF AMBULANCE STAFF WANT, AND DESERVE, A REDUCED RETIREMENT AGE TO 60
Thank you to everyone who took the time to complete the recent GMB survey of ambulance service members. The results are in and the message is clear.
99% support and want to join the GMB campaign for a reduced retirement age to 60 in line with other emergency service workers in the Fire, Police and Armed Forces.
99% think their job will be too demanding, physically and mentally, the older they become.
96% don't think they will be able to continue in their role until their pensionable age.
88% are worried that there won't be opportunities for redeployment if they are unable to continue in their role.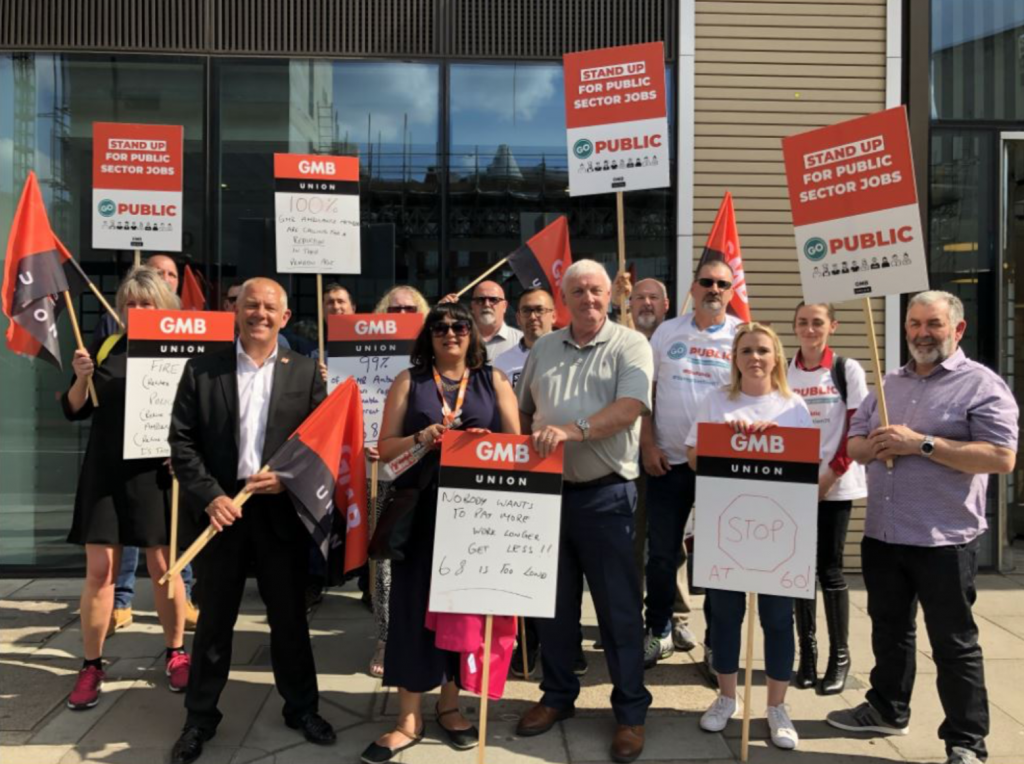 There were hundreds of additional comments made by our members, expressing how they feel about being forced to work past 60 years of age. Many stated they believe it will be impossible due to their health deteriorating year on year and they will have to leave and find alternative employment. Many fear that they will be forced to retire early, taking a reduced pension and ultimately being in a poorer medical condition that the person they are treating.
"At 42 years of age I have already completed 14 years of service and am already suffering the effects of the job from bad knees which has already required one operation, and a bad back which will only get worse with age as the demands of the job continue to get worse. I do not see how a pensioner will be able to meet the physical and mental demands of the job at 68 years of age when the Ambulance service offers no kind of 'wind down' role leading towards retirement, meaning more staff will be put through Capability to get rid of the deadwood, or offered a lesser role (if available) at a lesser pay rate than a clinician deserves, meaning it will ultimately have an impact on the pensionable pay when/if that person reaches pensionable age." Senior Medical Technician, East of England Ambulance Service Trust.
"My main concern is that I will be in poorer physical condition than the patient I will be expected to treat at the age of 68." Paramedic, East Midlands Ambulance Service.
"This job is getting more difficult year on year even for the new young staff. I cannot see myself doing the same role when 60+ years old !!!" EMT4, London Ambulance Service.
"My health is already deteriorating. I know I won't be able to reach far past 60 and feel any time I do get after my health dictates my retirement age shouldn't be in poverty." Operations Manager, North West Ambulance Service.
"I do not think I will be physically or mentally able to carry out my duties as a Paramedic past 60. This has the potential to put my registration at risk as well as the patients that I attend to. I do not think this is fair. Ambulance Staff should have the same protection afforded to them as the Police and the Fire Service – retire at 60 to no detriment." Paramedic, Scottish Ambulance Service.
"Worried. I am not sure that we will be physically able to work 12 hour shifts at that age. This job is physically and mentally demanding and is getting more so as each year passes. Something has to give if the government expect us to work until 68." ECA, South Western Ambulance Service.
"Mentally and physically tired with prospect of a short unhealthy retirement which is not representative of the time invested in the service. No alternative roles for long standing staff without financial penalty." Paramedic, Welsh Ambulance Service.
"A lack of understanding by the Government of the work done by frontline ambulance staff and the expectation that they will be able to do this work until they are 67+ years. In comparison to police and fire, the retirement age should be around 60 years of age. Just because frontline ambulance staff work for the NHS, it is unfair for them to have to comply with the broad spectrum 67+ years retirement age. The politicians wouldn't do it!" Special Operations Manager, Yorkshire Ambulance Service.
The GMB wrote to the Department of Health on 20th May 2019 to highlight our concerns about the current retirement age for ambulance staff and requesting a meeting to discuss the issues. As of today (17th July 2019), we have still not received a response. So yesterday, your GMB National Ambulance Committee took the issue to the doors of the Department of Health in protest.